Roofing is a primary investment for homeowners. With the rising cost of materials and labor, it becomes increasingly difficult to find affordable roofing options.
Tips on how to save money on roof repair:
Hire a professional: Roofing professionals are trained in all aspects of roofing and can offer you valuable advice on maintaining your roof at affordable rates.

Consider an alternative material: Many other materials can be an alternative to traditional shingles, such as metal or tile. Even though these options are more expensive up front, they require less maintenance over time.

Consider adding a roofing system: Using roofing systems such as copper tile, metal, or slate can be more expensive but typically provide a longer lifespan than shingles.

Install a storm door: Storm doors can also be an economical option that offers protection against the elements.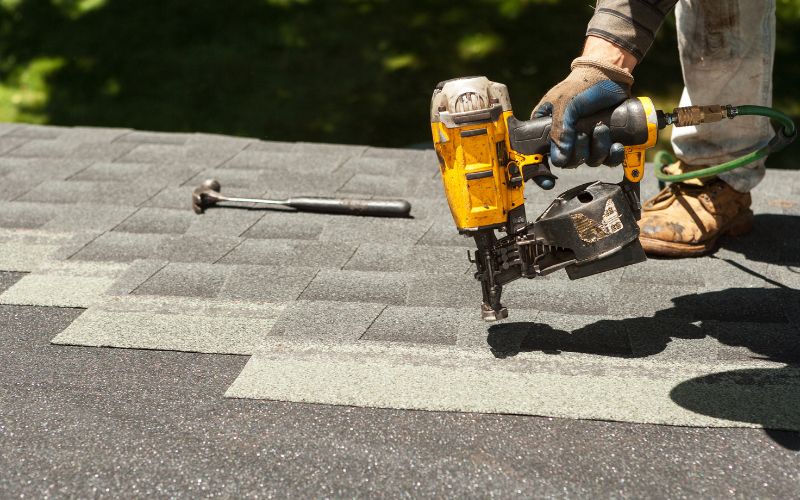 ---
A Guide for Roof Repair for Beginners: What Is the Best Way to Fix a Leaky Roof
The roof is one of the most needed parts of your home. You must know how to identify signs that a leaky roof needs fixing and how to repair it before it becomes too costly or causes damage to your home.
Roof repair is a job that needs to be done by professionals. A typical roof has two main layers of shingles or tiles. The first layer is the protective layer, which keeps water out of the house and off your walls, while the second is an insulation layer, which keeps your home cool in summer and warm in winter.
If you notice any of the following problems on your roof, it may be time to conduct a repair:
Leaking shingles or tiles

Damage to the protective layer such as cracks and holes (examples: a hole from an ice build-up or hail)

Damage to the insulation layer such as roof-to-wall penetration from hail or a squirrel

Rust or water stains on the roof surface

Damaged roof vent in an attic or chimney

Old or broken nails up to the rafters

Roof leaks from gutters and downspouts
When a roof needs a repair, schedule a roof inspection with the professionals to check the status of your roof. It could be the best time for a home improvement and these roofers might give you advice on how will you be able to avail a discount or find the cheapest roof materials.
---
Average Price of New Roof and Roof Repair Cost
The cost of replacing a roof is not the same for everyone. The price of your roof depends on several factors, including the size of your roof, the type of roof, and the materials you choose. The average cost of a new roof ranges from $5,000 to $8,000 for most homeowners. This price can vary depending on the size and materials you choose.
Pros and Cons of Re-roofing your entire house vs. Replacing your entire house with a new one
There are many benefits of getting your roof replaced or re-roofed. For example, it is a great way to save money on utility bills and make your home more energy efficient. It can also increase the value of your house that lasts for decades, which is perfect if you plan on staying for a long time.
However, there are some cons as well. It can be very costly to replace an old roof. The process can also be time-consuming and may not turn out as well as you would like.
Furthermore, if you have a brand new roof, it may not be as energy-efficient as an old one. It is best to consult a professional to help you determine which option is best for you and your budget. Any roofing companies provide an estimate or have an online cost calculator. Check how much a replacement cost
---
Call a professional roofing contractor in Rapid City, SD
Hiring a roofing contractor should be a well-thought process to ensure smooth installation or repair. At Teamwork Exteriors, we pride ourselves on providing the highest standard of roofing services. Our team of roofing professionals is always ready to answer the most frequently asked questions about your roof. At Teamwork Exteriors, we work hard to bring you the best results for the lowest prices. If you're looking for a reputable, likable, and qualified contractor, contact us today.
---
LET'S WORK TOGETHER
A Premier Roofing Contractor
In Rapid City, SD
Roofing Contractors in Rapid City, SD & Scottsbluff, NE