A leaky roof can be a nightmare. Not only are they unsightly, but they can also lead to serious damage to your home if left unchecked. Here are a few easy steps that you can do to fix your roof.
---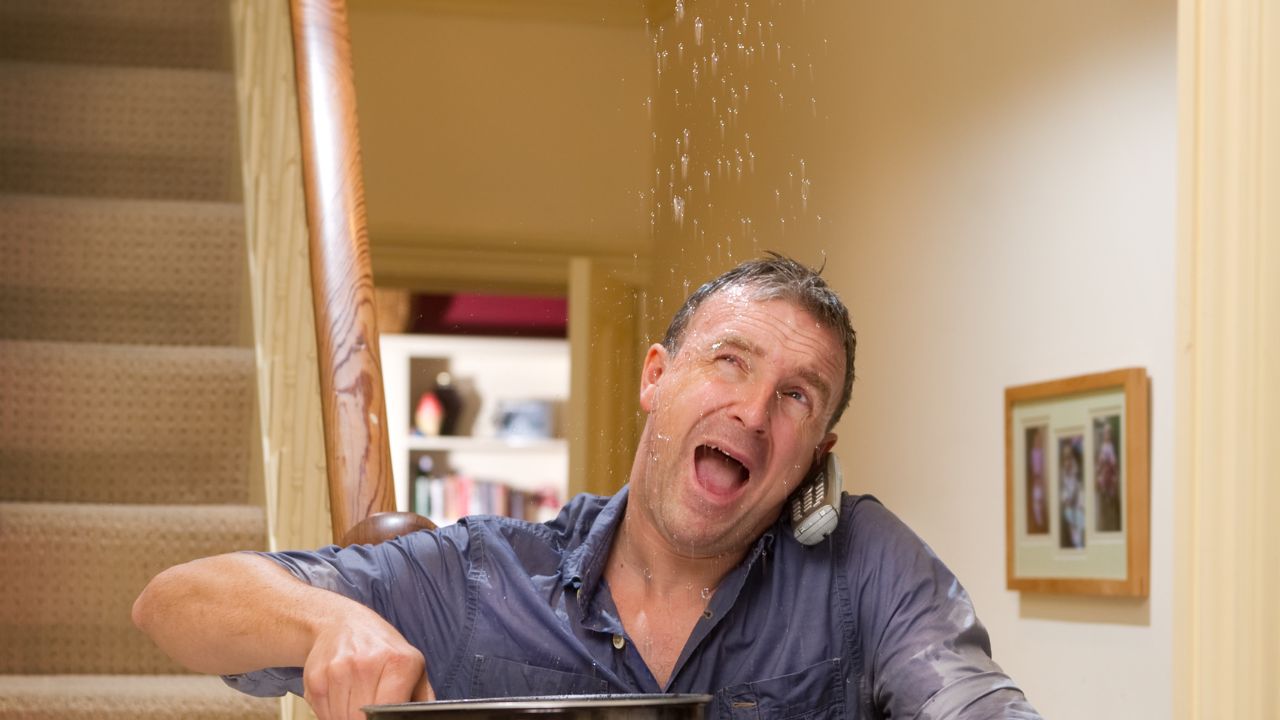 Why roof leaks happen
Roof leaks are a common problem for homeowners. There are several reasons why roof leaks happen, but the most common cause is poor maintenance. Roofs need to be inspected regularly and repaired as soon as any problems are found. Ignoring a roof leak can lead to serious damage to your home, so it's important to take action right away.
Step 1: Inspect the roof and identify the
source of the leak
Homeowners should inspect their roofs at least twice a year to check for any damage that may have occurred. Any time there is a severe storm, it is a good idea to inspect the roof for any leaks that may have developed. If you think you may have a leak, the first thing you should do is identify the source of the leak. This can be done by inspecting the roof from the inside and looking for any water stains on the ceiling or walls. If you find water stains, it is important to determine how big they are and where they are located in relation to the leak. Once you have determined the source of the leak, you can then begin to repair it.
Step 2: Repair any damage to the roof
For smaller leaks, you may be able to simply patch the area with roofing cement. For larger areas or more significant damage, you'll need to replace the damaged shingles. To do this, remove the old shingle by prying it up with a crowbar and sliding it out. Slide in the new shingle and nail it into place. Be sure to seal around the edges with roofing cement to prevent future leaks.
Step 3: Put a stop to future leaks with proper maintenance
However, by properly maintaining your roof, you can prevent future leaks and save yourself a lot of money and headaches.
Inspect your roof regularly for any signs of damage or wear. For any damages make sure to repair them as soon as possible. You should also clean your gutters and downspouts regularly to ensure that they are clear of debris.
If you take care of your roof and address any problems as soon as they arise, you will greatly reduce the risk of future leaks. By keeping your roof in good condition, you can protect your home from expensive water damage and maintain its value for years to come.
In conclusion, by following the above tips on how to prevent roof leaks, you can avoid the headache and expense of dealing with a leaky roof. By regularly inspecting your roof and making repairs as needed, you can ensure that your roof will last for years to come.
---
Call a professional roofing contractor in Rapid City, SD
Hiring a roofing contractor should be a well-thought process to ensure smooth installation or repair. At Teamwork Exteriors, we pride ourselves on providing the highest standard of roofing services. Our team of roofing professionals is always ready to answer the most frequently asked questions about your roof. At Teamwork Exteriors, we work hard to bring you the best results for the lowest prices. If you're looking for a reputable, likable, and qualified contractor, contact us today.
---
LET'S WORK TOGETHER
A Premier Roofing Contractor
In Rapid City, SD
Roofing Contractors in Rapid City, SD & Scottsbluff, NE