Most of us probably don't think about your roof until there's a problem. But did you know that damage from the sun can be a big issue for roofs? In this post, we'll share 10 tips to protect your roof from sun damage. Read on to learn more!
Why roof sun damage is a problem
Roof sun damage is a problem because it can cause the roof to deteriorate and leak. It can also cause the paint to fade and the shingles to become brittle. The sun can also damage the insulation, making it less effective. All of these problems can lead to higher energy bills and expensive repairs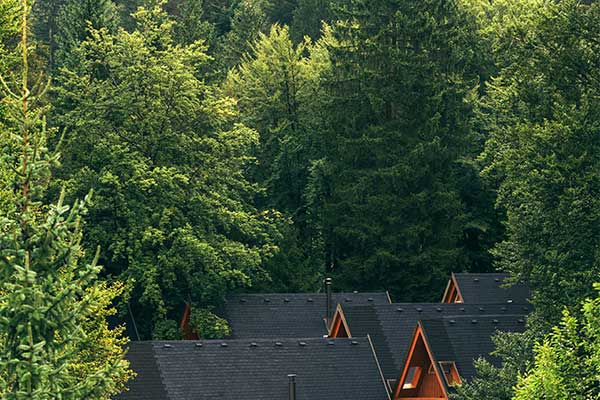 1. Keep trees trimmed
Trees are lovely, but they can be a real problem for your roof. Overhanging branches can scrape and scratch shingles, allowing water and sunlight to damage the underlying structure. Keeping your trees trimmed can help protect your roof from sun damage.
The sun's ultraviolet rays can cause shingles to become brittle and break down over time. By trimming back trees, you allow more sunlight to reach your roof, which helps prevent this type of damage.
In addition, overhanging branches can hold moisture against your shingles, leading to rot and other problems. Trimming these branches away will help keep your roof in good condition for many years to come.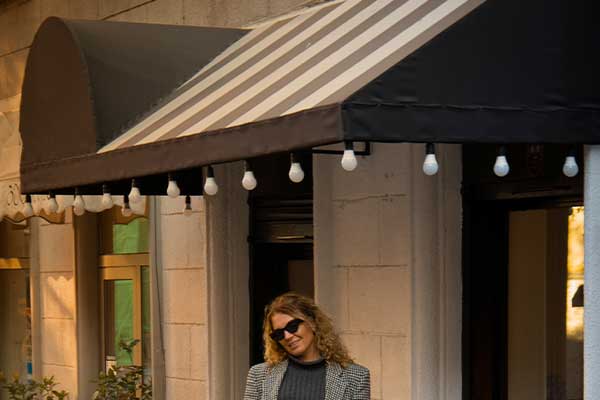 2. Install awnings
If you're looking for ways to protect your roof from sun damage, you may want to consider installing awnings. Awnings can provide shade and protection from the sun's harmful rays, helping to extend the life of your roof.
Awnings can provide much-needed shade on sunny days, helping to keep your roof cooler and preventing solar heat gain. This can help reduce energy costs and prolong the life of your roof by protecting it from excessive heat and UV radiation.
In addition to providing shade, awnings can also act as a barrier against wind-blown debris, dust, and pollen. This can help keep your roof clean and free of dirt and grime that can lead to premature deterioration.
3. Use reflective materials
When it comes to protecting your roof from sun damage, using reflective materials is a great way to go. Here's why:
Reflective materials help reflect sunlight away from your roof, keeping it cooler and preventing excessive sun exposure.

By reflecting sunlight away from your roof, you can also reduce the amount of heat that is transferred into your home, making it more comfortable during hot summer days.

In addition to protecting your roof, reflective materials can also help improve the energy efficiency of your home by keeping it cooler in the summer months. This can lead to lower energy bills and increased savings over time.
4. Inspect and repair regularly
Homeowners should take action to protect their roof from sun damage by inspecting it regularly and making repairs as needed.
Solar radiation can cause extensive damage to roofs, leading to premature aging and reduced lifespan. Homeowners can help protect their investment by performing regular inspections and taking prompt action to address any problems they find.
Regular maintenance will not only extend the life of your roof, but can also help prevent expensive repairs down the road. Be sure to keep an eye out for common signs of sun damage, such as blistering, cracking, or fading. If you notice any of these issues, be sure to contact a qualified roofing contractor as soon as possible.
5. Consider a cool roof system
A cool roof system can protect your roof from sun damage in several ways. First, by reflecting sunlight away from the roof surface, a cool roof can help keep the temperature of the roof surface cooler. This can reduce the amount of heat that is transferred into the building, which can help to keep the interior cooler as well. Additionally, a cool roof can help to reduce the amount of ultraviolet (UV) radiation that reaches the roof surface. UV radiation is one of the primary causes of degradation and aging of asphalt shingles. By reducing the amount of UV radiation that reaches the shingles, a cool roof can help to extend their lifespan.
It is important to protect your roof from sun damage for a number of reasons. First, sun damage can lead to leaks and other problems with your roof. Second, it can cause your energy bills to increase. Third, it can damage your home's value. Fourth, it can cause health problems for you and your family. Finally, it can be a fire hazard. Therefore, it is important to take steps to protect your roof from sun damage.