Installing a new roof is a huge investment. So it's no wonder that some homeowners try to save money by tackling the project themselves. But unless you're a professional roofer, there's a good chance your DIY roofing job will fail. Here are 5 common mistakes homeowners make when they try to install a roof themselves.
Not removing old roofing material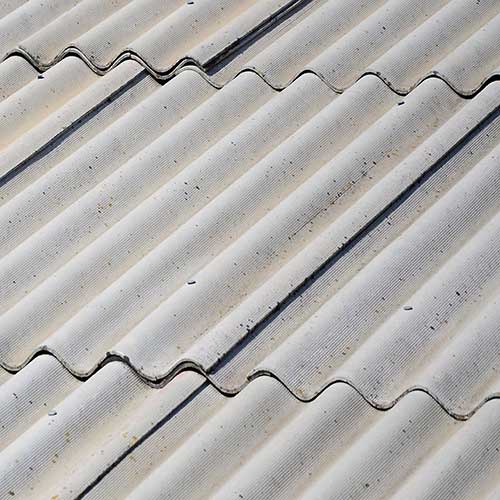 When it comes to roofing, one of the worst mistakes you can make is not removing old roofing material. This will result to a few problems:
The new roofing material will not adhere properly to the old material, leading to leaks and other problems.

The old material can cause the new roofing to fail prematurely.

It can be more difficult and expensive to repair or replace a roof that has not been properly prepared.
To avoid these mistakes, be sure to have an experienced roofer remove all old roofing material before installing the new roof. This will ensure that your new roof lasts for many years to come.
Not repairing rotted wood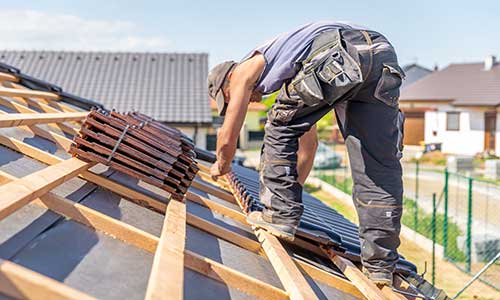 When it comes to repairing rotted wood on roofs, there are a few key reasons why this is important.
First, if left unrepaired, rotted wood can cause significant damage to your roof and home.
Second, repairing rotted wood can help prevent moisture damage, which can lead to mold and mildew growth.
Finally, repairing rotted wood can also help improve the overall aesthetic of your home.
Installing shingles incorrectly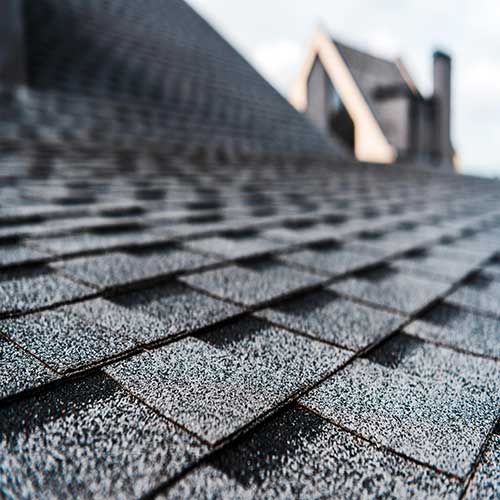 Shingles is an important roofing material. But if they are not installed correctly, they can fail. Here are some of the reasons why:
1. Shingles must be installed in a certain way to ensure that they will be effective in keeping water out of your home. If they are not installed properly, water can seep in and cause damage to your roof and your home.
2. Shingles must be nailed down correctly to ensure that they stay in place. If they are not nailed correctly, they can come loose and blow away in strong winds. This will allow water to leak through your roof.
3. Shingles must be placed on a smooth surface. If there are bumps or uneven areas on your roof, the shingles can become damaged or dislodged.
Using the wrong type of nails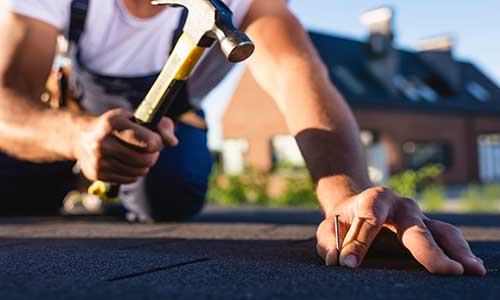 When it comes to roofing, using the wrong type of nails can have serious consequences. That's why it's important to know which nails are the correct ones to use.
There are three main types of nails that can be used for roofing: aluminum, copper, and galvanized steel. Each has its own advantages and disadvantages.
Aluminum nails are the lightest of the three options and are resistant to corrosion. However, they're also the most expensive.

Copper nails are heavier than aluminum nails and are also resistant to corrosion. They're not as expensive as aluminum nails, but they're still more expensive than galvanized steel nails.

Galvanized steel nails are the cheapest of the three options and are still fairly strong. However, they're susceptible to rust and corrosion if they're not properly maintained.
Not installing a drip edge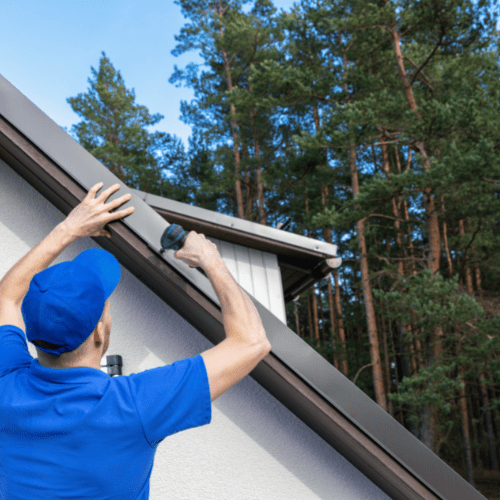 Drip edges are an important element of your roofing system, yet many homeowners choose not to install them. There are a few reasons for this, including cost and aesthetics. However, there are several important advantages to having a drip edge installed on your roof.
One of the most important advantages of installing a drip edge is that it helps to protect your home from water damage. By directing water away from the edges of your roof, you can help to prevent it from seeping into your home and causing damage to the structure or any possessions inside.
Another advantage of drip edges is that they can help to extend the life of your roof. By keeping water away from vulnerable areas, you can reduce the amount of wear and tear that occurs over time. This can save you money in the long run by requiring fewer repairs or replacements.
Importance of hiring a professional for roofing projects
In conclusion,it is important to hire a professional for roofing projects for many reasons. A professional roofer has the experience and knowledge to get the job done right the first time. They have the right tools and equipment to complete the job safely. Furthermore, a professional roofer will be able to identify any potential problems with your roof and make repairs as needed. Hiring a professional roofer is an investment that will pay off in the long run.